Dreams DO come true, but you've got to learn to be still!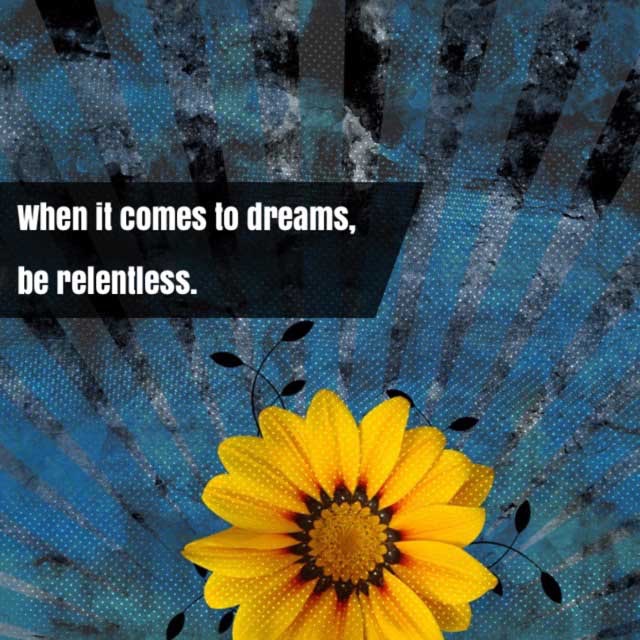 If you would've told me at age 25 that I would be launching my career as a professional songwriter at age 50 – I would've most likely made a flippant, sarcastic comment like, "Uh, yeh, if I can launch it from my grave, maybe." Fast-forward 25 years (like, blink your eyes, fast-forward) and here I am. I launched a Kickstarter campaign on my 50th birthday to fund my first solo album and it hit the $8,000 goal in 3 days! Now I've set a stretch goal to reach $16,000 by April 29, 2017 and I'll be able to create two albums. It's crazy awesome and I'm super thankful it's not from my grave. (Btw, if you haven't seen my Kickstarter yet, you can view it
here
.)
I do have a confession to make, though. Getting to this place hasn't been easy. I worked for close to a decade in a job that was truly sucking every ounce of energy I had in me – out of me. Don't get me wrong, I'm incredibly thankful for everything I learned while in that position, but there were days when I seriously didn't know if I was going to 'make it' and I mean that literally. I was completely exhausted with no passion or zeal and although I walked into my six hours of meetings a day with a smile on my face, I felt dead inside.
Corporate America had swallowed me whole and I was stuck somewhere deep in its bowels. I cried the day my company laid off my entire team and kept me.
Oh, the irony.
If you can relate and are longing for the opportunity to live doing what you love – I'm happy to share the three biggest things that helped give me a jump start on this journey:
1. Create a 'Finally Free' savings fund.
Figure out how much you need to live for one (1) year without making one penny and start saving that amount now.
2. Create a 'Desire List.'
If you're like I was, you have some ideas about what you'd love to do, but your brain is too full from your daily demands for anything to be in focus. Schedule an hour to sit down and start listing out your desires. Write them down – pen to paper and then read the list every day – even if it's just for five minutes.
3. Learn to be still and listen.
This was a tough one for me, but I'm so glad I've incorporated it into daily routine. Being still – again, even for just five minutes – helps improve our listening skills. I believe we know on a soul level what gifts we have to offer this world. Listening to our 'soul whispers' is where we find the clues. I often listen to these
Tibetan Singing Bowls
to help me stay still.
Making a transformational life change is a process and takes time. You'll face many levels of fear and perceived barriers. The important thing to know now is that doing what you love and loving what you do is absolutely possible. If you need someone to help direct you, hiring a certified life coach is well worth the investment.
Stay tuned for more about my journey from clinical social worker to healthcare IT product-marketing manager to singer/songwriter and family caregiving advocate. What helped me may not be the same thing that helps you. The key is for us to help each other.